About the CaraCo Group of Companies
The CaraCo Group of Companies began as CJM Blommestyn Construction in 1959. Founded by Ann and Cornell 'Case' Blommestyn, it soon grew into a multi-generational family business that creates prosperous communities on both sides of the border. CaraCo Group currently operates four divisions in Canada and the United States. With the responsibility of creating the best possible places for you to live, we are proud to build, maintain, and supply you with great places to call home.
CaraCo Development
CaraCo Development builds new homes in Kingston, Ontario and the surrounding area. Operating since 1986, CaraCo crafts quality homes for every budget and lifestyle. From executive townhomes to luxury single-family homes to luxury condominiums, CaraCo is committed to creating homes that are second to none. CaraCo's commercial construction division also builds our Kingston rental properties, working hand-in-hand with CaraCo Property Management.
Learn more about CaraCo Development at caraco.ca.
CaraCo Property Management
CaraCo Property Management provides commercial and multi-residential rentals in Kingston, Ontario. A family-owned and operated business for more than 55 years, CaraCo Property Management has perfected creating welcoming and comfortable communities based on the proven formula of premium properties, friendly staff and prompt service.
Learn more about CaraCo Property Management at caracoproperties.ca.
CaraCo Property Management (Florida)
CaraCo Property Management (Florida) provides residential rental apartments in Deerfield Beach and Coral Springs, Florida. Our newest division, CaraCo Property Management has inherited the years of expertise and dedication from its Canadian predecessors. With several communities near Crystal Lake, our team and portfolio is growing quickly and dedicated to providing CaraCo quality to our residents.
Learn more about CaraCo Property Management (Florida) at caracofl.com.
CaraCo Storage Solutions
CaraCo Storage Solutions is a secure and climate-controlled self-serve storage facility in Kingston, Ontario. Continuing with the CaraCo legacy, CaraCo Storage provides you with a safe place to keep your extra things — whether because you're looking for more space or between moves. CaraCo Storage has partnered with U-Haul to provide for all your storage and moving needs.
Learn more about CaraCo Storage at caracostorage.ca.
HEIST Restaurant + Wine Club
Enjoy exceptional food prepared using local, seasonal ingredients + a curated wine and cocktail list in a vibrant downtown atmosphere.
Located on the corner of Brock and Wellington streets, just steps from the shops and entertainment of Downtown Kingston. A place to plan, to meet and to mingle, HEIST offers its clientele a chance to 'steal the moment' of fun and provide an escape from the mundane within its beautifully designed setting.
Learn more about HEIST Restaurant + Wine Club at heistrestaurant.ca.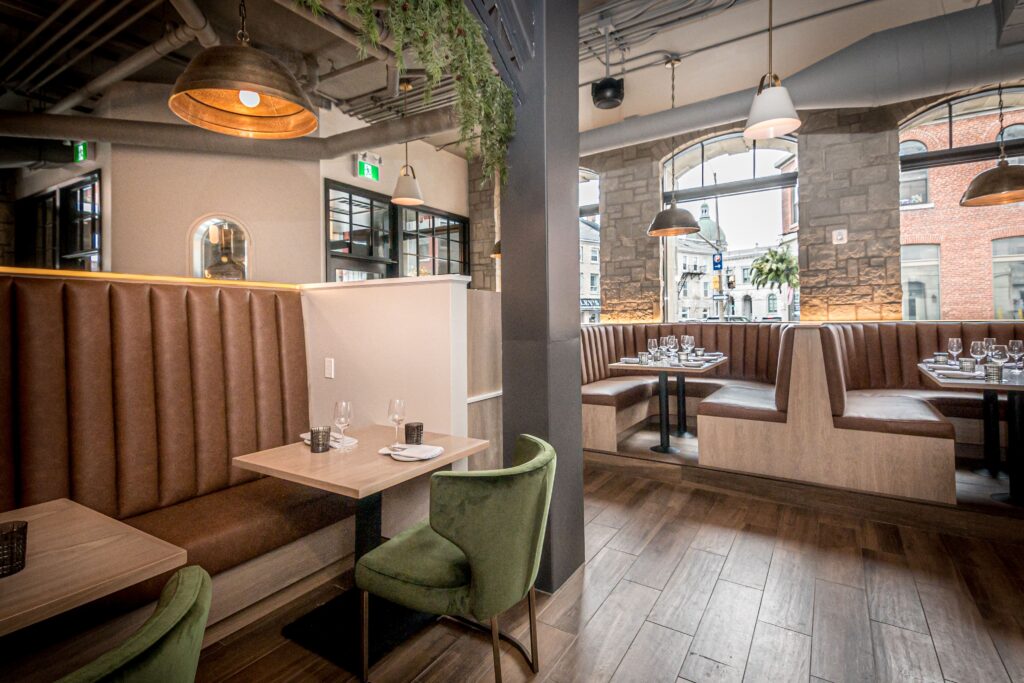 Learn More
CaraCo Group is committed to our communities. Click on the sections below to learn more about our executive team, our environmental sustainability efforts, our local charity sponsorships, or our executive team.