Our Team
Since 1959, our employees have been the heart of our business. With a commitment to accountability and respect, we're keeping your communities strong. Our Executive Team members represent every branch of CaraCo Group and the many employees who work for and with us.
Gennaro DiSanto, CPA, CA
CEO, CaraCo Group of Companies
Education
Chartered Accountant
University of Toronto, Bachelor of Commerce
Career History
In his role as Chief Executive Officer, Gennaro oversees a fully-integrated property management, land development and construction operation of approximately 100 employees in Kingston, Ontario and Deerfield Beach, Florida. In 2017, he joined the CaraCo Group of Companies in his current role following a 25-year career in the land development and home building in the Greater Toronto Area. As a graduate of the University of Toronto and a Chartered Accountant (CPA), Gennaro brings a wealth of industry knowledge, financial acumen, and a hands-on management style that is invaluable to the long-term growth and success of the company in both the Kingston and Florida markets.
Carolyn Blommestyn, CPM
President, CaraCo Property Management
Education
Certified Property Manager
Career History
As President of CaraCo Property Management, Carolyn oversees the operations of 9 residential apartment buildings and 5 commercial buildings. Working full time for the company since 1980, Carolyn is a founding member of CaraCo Development Corporation. She has been involved with the operations from the beginning, managing the development and construction of multiresidential, retail and industrial properties. In 1988, Carolyn attained her Certified Property Manager designation and Real Estate Broker status and continues to actively volunteer her knowledge and expertise as a director of a local Condominium Board of Directors.
Albert Blommestyn
Regional Manager, CaraCo Property Management LLC
Education
Real Estate Broker with State of Florida
Certified General Contractor with State of Florida
University of Guelph, Bachelor of Landscape Architecture
Career History
Albert is responsible for overseeing the acquisition of new opportunities, management of existing properties and development of new construction in the Florida operations. Albert has recently completed the construction and leasing of a new apartment building in Deerfield Beach, Florida. He is a founding member of CaraCo Development Corporation. Albert is now pursuing new development opportunities for the corporation in the south east.
Robert Blommestyn
President, CaraCo Development Corporation
Career History
Robert constructed his first home in 1981, which launched a career in building homes, subdivisions, and various commercial building types. The latter includes the construction of apartments, high-rises, condominiums, warehouses and manufacturing spaces, commercial offices, and commercial retail structures. Robert leads the CaraCo team in land development, overseeing progress from the planning stage to final construction completion. Under Robert's direction, CaraCo has enjoyed the prestige of being the largest new home builder in the Kingston area for over 20 years. Having managed the construction of over 3,000 new homes in the Kingston area and 11 high-rise projects, Robert continues to offer his expertise to the CaraCo Group.
Anita Blommestyn
Executive Director, CaraCo Group of Companies
Career History
Anita has 30 years of experience in the corporate and finance division of a real estate development company. She is knowledgeable in the management and development of residential, commercial, and multiresidential properties. Her responsibilities have included software implementation, accounting, and human resources. Over the last 30 years, she has been part of CaraCo Group's successful growth to become a large corporation.
Blake Leew, P.Eng., MBA, MPP
COO, CaraCo Group of Companies
Education
University of Calgary, Master of Business Administration
University of Calgary, Master of Public Policy
Queen's University, Bachelor of Science, Geotechnical Engineering
Career History
As Chief Operating Officer, Blake oversees the operational divisions of CaraCo Group of Companies in both Canada and the United States. He joined the CaraCo team in 2020 from Calgary, bringing with him 17 years of experience in engineering, development and construction management with ICON West Construction Corp., EllisDon Construction Ltd. and Golder Associates Ltd. In addition to his work experience, Blake's impressive educational background has equipped him with the knowledge, skills, and vision to deliver exceptional operational outcomes and drive the future success of CaraCo.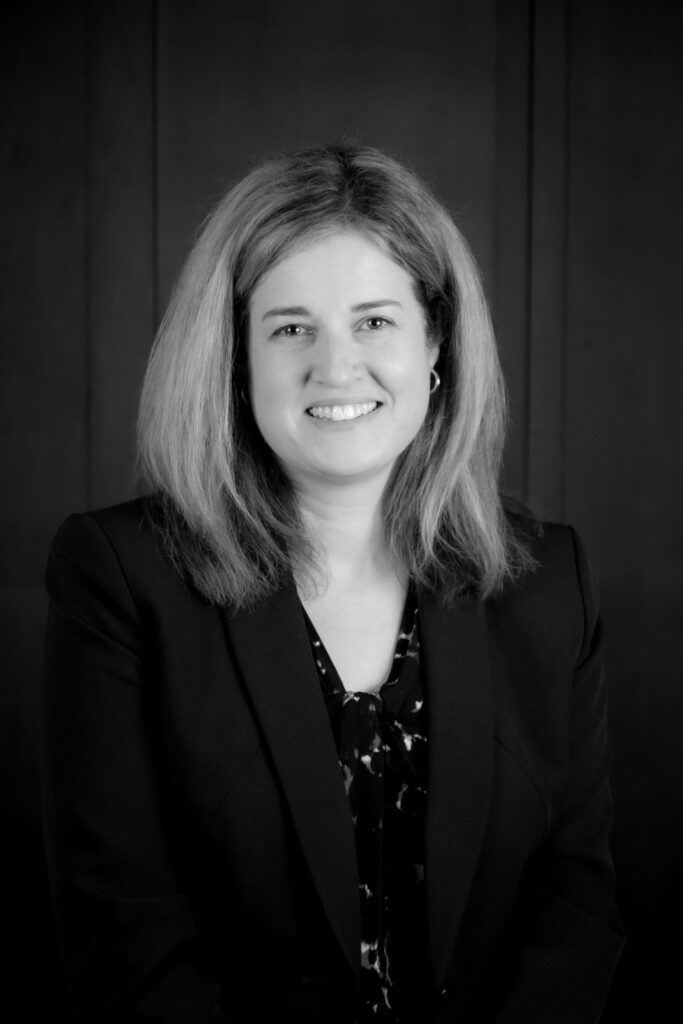 Jane Walker
Chief People Officer, CaraCo Group of Companies
Education
Bachelor of Commerce
Master of Business Administration
Queen's University
Career History
In her role as Chief People Officer, Jane oversees the human resource function across the CaraCo Group of Companies. Jane joined the team in 2022 following a 25-year career in various management and human resources leadership roles at TD Bank, Enercare and Longo's in the Greater Toronto Area. As a graduate of Queen's University with both a BCOMM and her MBA, she has returned to her Kingston roots. Her breadth of human resources roles as an HR generalist, HR operations leader combined with her total rewards and recognition expertise will serve us well in our growth strategy and enhancing our employee experience at CaraCo.
Matt Blommestyn
Residential Development Manager, CaraCo Development Corporation
Education
Bachelor of Business Administration through Laurentian University at St. Lawrence College
Career History
Matt is the oldest working third generation family member and first of his generation to become a corporate shareholder. Matt's employment with CaraCo Development began as a summer student as a Construction Labourer in 2004, eventually progressing on site to the role of Construction Site Supervisor in 2008. After a transition into our head office as a Project Manager in 2012, Matt now currently holds the role of Residential Manager with the responsibility of managing all organizational and administrative aspects of CaraCo's residential construction operation.
Lisa Webb, CPM
Senior Director of Property Management
Education
Certified Property Manager
Career History
Lisa handles the detailed management of all of CaraCo Group's residential and commercial leases, in both Canada and the US. She is also an expert in property management software, and has led the company through three major software integrations as technology has changed. As a third generation family member and a shareholder, Lisa has over a decade of experience as both a private and commercial landlord and she is dedicated to creating communities that are beneficial and enjoyable places to live. Beginning as a private landlord at a young age, Lisa has been renting property to happy tenants for years, and she is looking forward to bringing CaraCo Group's reputation for quality into the years to come.